Unique Police car used in Jefferson County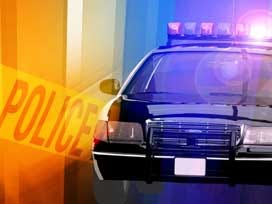 One area police department is sending out a warning about drug use. And they're using an unusual tool to do it. The Fairbury Police Department is taking to the streets…sending a message to its residents, and they're doing it with drug dealer property.
One small town has made it their mission to eliminate illegal activity. The Fairbury Police department's statement piece. This Jeep Grand Cherokee was once a drug dealers. But in an effort to intimidate other dealers, and educate the children of Fairbury on the dangers of drug use, this jeep has driven full circle.
"Let the citizens of Fairbury know that we were out doing our job and to let the drug dealers or users we were coming after them. If you do drugs in Fairbury Nebraska we're going to take your property," Officer John Davis said.
And for nearly 7 years the car has been doing just that. Beginning as the D.A.R.E. vehicle a few years ago until the program was removed and now acting as the K–9 car so that dog can go sniff out those narcotics.
"It's almost like a natural high to watch that dog work," Officer Davis said.
Work the department says they can't have enough of wiping out drug use in the area. Whether it comes on four leg, or 4 wheels, "Trying to get Fairbury cleaned up. Not just Fairbury but Jefferson County andIi'd like to see the whole state but it, it's a fight to do it but hopefully we can put a little dent in it," Officer Davis said.
The Fairbury police department says their entire K–9 narcotics force does run on donations. So they say if you'd like to see them staying active in the area, they encourage you to donate to the cause.