Unique shelter opens for flood victims in Blair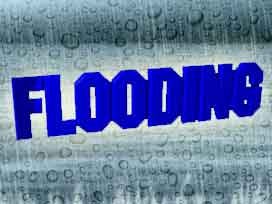 Flooding along the Missouri River has caused a large number of people to pack up and leave their homes.
In the city of Blair a new unique shelter has been established. At least 40 people have signed up to move into the new shelter and some are already living there.
"I like the rooms because there's a little bit of space but I also like the big top of the bunk bed," Gwin Davis said.
Gwin Davis is talking about her temporary home – Holling Hall. It's now home to 30 families, like her's because of flooding in Blair. Just over a year ago Dana College closed because of a large amount of debt…but the Blair Chamber of Commerce decided to reopen a dormitory as a shelter for all of those who have been displaced by the flooding.
Each dorm room has two desks, two dressers and either two twin beds or a bunk bed. The hall also has a community kitchen, family room, and a play room filled with toys and games.
"I am so grateful that my house is high and dry and to see what people are going through that have to leave their homes and things behind…I just felt like we needed to reach out to these people in this circumstance cause this is an extreme circumstance that nobody wants to deal with but we've gotta help these folks," Harriet Waite said.
In addition to those displaced, there's also another problem – the swollen Missouri river is encroaching on the Blair water treatment plant and crews are working longer hours than normal just to make sure the city's drinking water is protected.
"We want to keep all the water puddlin' in here so we can tell if the dikes are leaking so we can see if anything's coming up underneath…so if we see any puddle we go in and pump it out and over and if it comes back then that means there might be a problem," Nick Eriksen said.
Since Dana College is still for sale…the city pays $5,000 dollars a month in rent for the building. Volunteers have helped raise money to cover the shelter's cost. People have also donated supplies, but they could still use your help. For more information log onto www.blairnebraska.org