University of Nebraska enrollment grows to 20-year high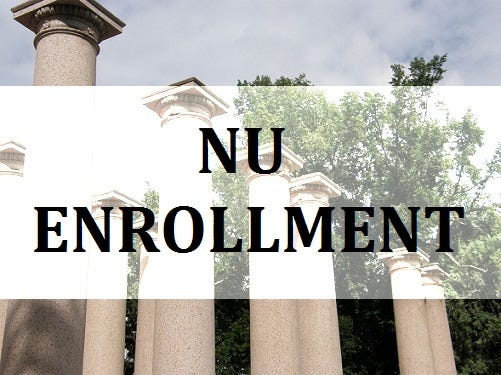 By: Hannah Paczkowski
hpaczkowski@klkntv.com
Dahn Clemens says he always wanted to go to a Big Ten school.
"Once Lincoln changed over to the Big 10 I was pumped, we get good in–state tuition here and be a Big 10 University," he said.
And as a freshman, Clemens isn't alone.
This is the third largest class of first-time freshmen in University of Nebraska-Lincoln history with about 4,400 students; the most since 1981.
Total enrollment for all students across all four campuses is at a 20-year high.
The university also saw an increase in the number of out-of-state students by 32-percent and minority students by 9-percent, making this fall's student body the most diverse in school history.
Some say affordability plays a key role when picking out a college.
The average cost for in-state tuition at UNL is about $8,000 a year and out-of-state is about $21,000, making UNL one of the least expensive Big Ten institutions.
"We just really want to make sure as a land–grant institution that the University of Nebraska is affordable for everyone," Director of Admissions, Amber Williams, said.
The colleges of business administration and agriculture are seeing the largest increase in students.
Clemens, an agricultural business major, says class sizes are still manageable.
"Most classes here are actually pretty small, they do a good job of that and then you're basic general classes are pretty big, but you still feel at home," he said.
Right now, there are about 25,000 UNL students.
Chancellor Harvey Perlman set a goal to have 30,000 by 2017.