University working on app to teach kids healthy choices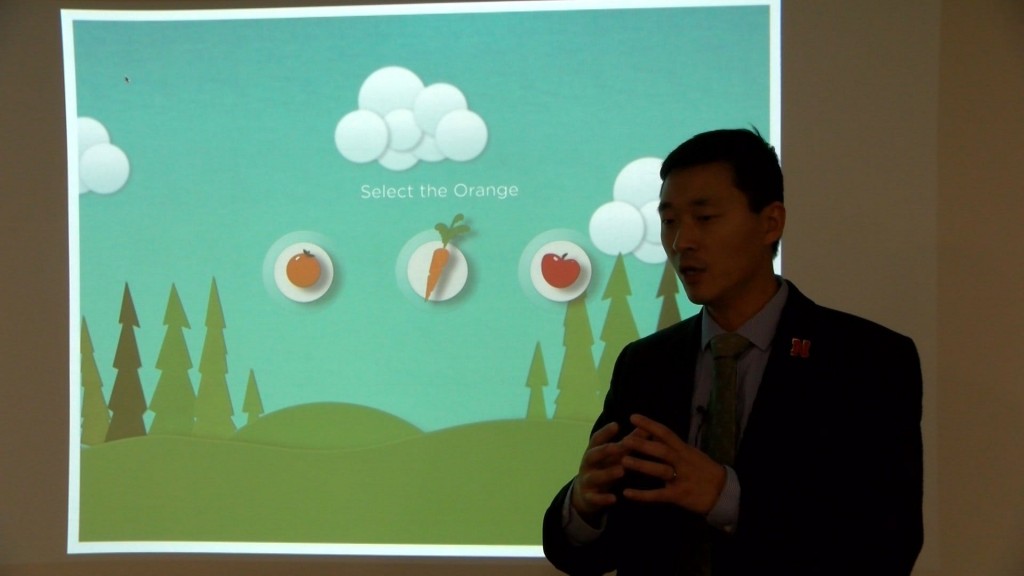 For two years, UNL has teamed up with the Kearney and Omaha campuses to create a virtual reality app to help teach young kids about healthy eating habits and physical activity.
Dr. Changmin Yan, a UNL Advertising and Public Relations professor and one of the app's developers, said they want to provide a fun and immersive way to learn about making healthy choices.

"I have two kids so I understand how hard it is to get young children to eat fruits and vegetables," Dr. Yan said.
The software will be compatible with VR goggles, including the $15 Google Cardboard glasses.
Once the app is downloaded, you would simply connect the goggles to your smart phone, put them on and move to different screens by turning your body.
Your kids will learn how to identify the food they see in the virtual sky.
By pressing a button on the goggles, they'll learn which category each food item belongs in; which foods they can eat frequently, sparingly and which to avoid.

"When you're at the dinner table, they will say 'hey, I saw that in the game,'" Dr. Yan said. "I know that's broccoli, it's a vegetable. I need to have a couple servings today.' It will make the job easier for parents."

The app will also include a physical activity segment, where kids can learn about burning calories and how intense certain physical activities are.
UNL Advertising and Public Relations professor Dr. Adam Wagler said the app is also crucial in studying how you can apply virtual reality to the real world.

"And I think that's a unique kind of area that we're exploring–is kids using the app, there's novelty, it's fun, but how does it result into behavioral change?"

Right now, the app is slated to be available next year for Apple and Android.