UNL Alumni react to historic demolition of halls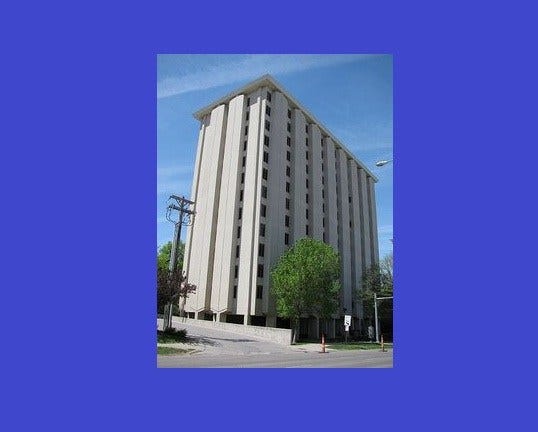 Dozens of people watched from the 20th floor of the US Bank's Nebraska Clubhouse to witness the first Lincoln implosion since the 1980s.
After the TNT detonated, both buildings fell in just a few seconds.
Sara Fahleson was one of many who had previously lived in one of the two storied halls.
She admitted that witnessing these buildings come down first hand was sentimental for her.

"I lived in Pound (hall), 7th floor. My freshman year, in the class of 1986. Lots of good memories there. So it's crazy to watch it kind of just go away. All the great times meeting new people, meeting new friends, talking and hanging out with friends and all the studying we did there," said Fahleson.
Another UNL grad, David Linbo, says he watched the implosion from the parking garage near 19th and Vine Street.
The first thing he noticed, was the smoke and smell that came with it.

"A second afterwards a ton of smoke started coming out everywhere and it just started filling the streets and making its way down the street toward us as we were exiting the parking garage. It smelled kind of like a campfire burning," said Linbo.
Pound and Cather (halls) had been a part of UNL's campus since the 1960s but the buildings haven't been heavily used for a few years.
"It was a really cool experience and everyone was really excited. As the building was coming down everyone started cheering and was kind of like amazed and shocked," said Linbo.
Friday's implosion was truly a historic event for the University as well as the city of Lincoln.

Pending delays, demolition cleanup and site restoration should be done by next summer.