UNL announces $5 (M) in proposed budget cuts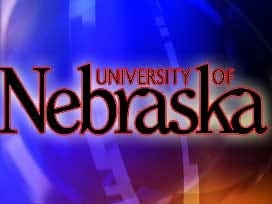 University of Nebraska-Lincoln Chancellor Harvey Perlman today announced proposals for reductions to the fiscal year 2011-12 UNL budget totaling $5 million. The proposed cuts are in response to the need to address increased university expenses including utilities, insurance and operating costs.
The proposed cuts include:
* Eliminating the master's degree program in classics in the College of Arts and Sciences.
* Eliminating the K-12 art education program in the College of Education and Human Sciences.
* Eliminating the Department of Industrial and Management Systems Engineering in the College of Engineering, but retaining the master's program.
* Eliminating the study of organ in the School of Music in Hixson-Lied College of Fine and Performing Arts.
* Restructuring the Office of Academic Affairs to incorporate the functions now carried out by the Office of Undergraduate Studies.
* Closing and razing University Terrace and relocating existing occupants. The aging building needs significant repairs.
* Discontinuing printing class schedules. The document would be available in electronic formatting only.
* Reduction of on-campus mail delivery from five days a week to every other day.
The proposed reductions would eliminate two pre-tenured faculty members, 15 unfilled tenure-track faculty positions, and 2 FTE filled non-tenure-track teaching positions. Two vacant unfilled non-tenure-track positions, 1.8 filled staff positions and 34 vacant staff positions would be cut as well.
The faculty reductions include 14.0 FTE faculty positions that are being vacated by retirements through the Voluntary Separation Incentive Program.
"The serious impact of this reduction is the loss of approximately 56 course sections per year that will have to be absorbed by existing faculty," said Ellen Weissinger, senior vice chancellor for academic affairs.
"This also means a loss of student mentoring and advising capacity. These unfilled positions represent a significant loss of future curriculum enhancements, teaching innovations and research productivity. These reductions will be allocated across the colleges in accordance with future strategic planning priorities at the college and campus levels," Weissinger said.
Current projections suggest that UNL may be facing a possible reduction of $10 to $15 million over the next two years, according to Perlman. By taking a $5 million reduction now, the university will realize immediate savings in some recurring costs.
"While the Legislature's budget proposal calls for no reductions in our state funding over the course of the next two years — and we are encouraged by that proposal — we still need to address increasing expenses," Perlman said.
The proposal now goes to the Academic Planning Committee. The APC will hold hearings on the proposals and make recommendations to the chancellor.
"I anticipate making final determinations on these reductions by mid-June, after taking into consideration the recommendations of the committee," Perlman said.