UNL budget request under scrutiny by lawmakers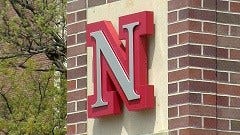 Posted By: Newsroom
8@klkntv.com
LINCOLN, Neb. (AP) _ A University of Nebraska budget request for "economic competitiveness" projects is drawing scrutiny from lawmakers.
The request to the Appropriations Committee on Tuesday would cost the state an additional $20 million. Some lawmakers expressed skepticism, saying economic development should be left to the private sector.
If approved, the money would help pay for improvements at the Nebraska Innovation Campus, the Peter Kiewit Institute and the Rural Futures Institute, among other programs. Many of the initiatives allow private businesses to work with university officials on new inventions, businesses and technology.
Sen. Galen Hadley of Kearney, the speaker of the Legislature, says the projects would help grow businesses and keep young people in Nebraska.