UNL Celebrates Winter Graduation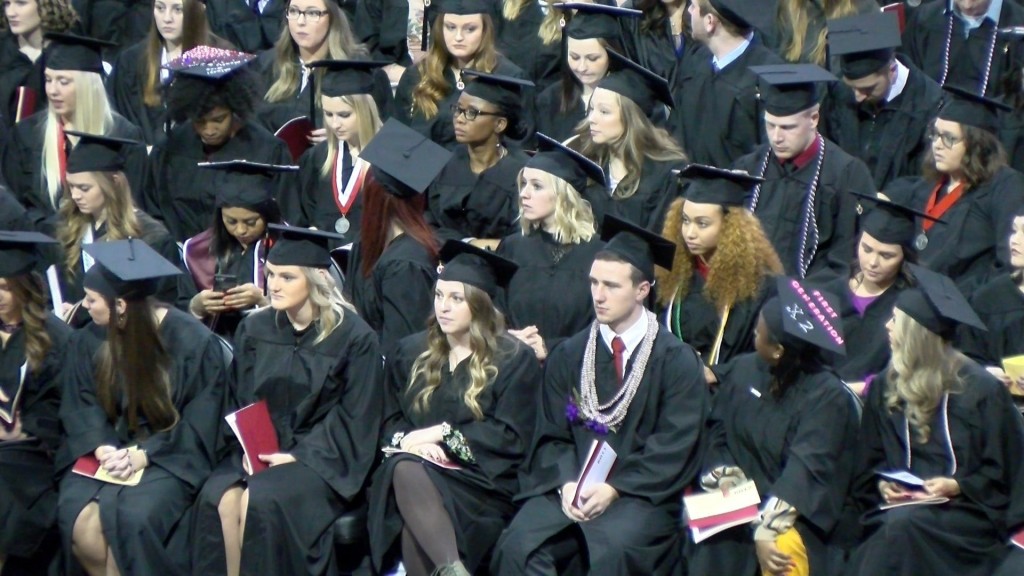 Friends and family packed into Pinnacle Bank Arena to watch as over a thousand students were awarded bachelor degrees.
Four years of hard work, late night study sessions, and countless memories later 1,500 students can now call themselves college graduates. For some students it was bittersweet, but for graduate Juliana Krotz she was just happy to be done.
"We can finally take a deep breath and relax a little bit. We both student taught this semester and it was a crazy semester and it went really fast but it's been great," Krotz.
The degrees ranged from engineering to musical performance. Family and friends cheered students on as they crossed the stage and were handed their degrees.
For Sarah Morton sharing the moment with family was special, "It means a lot to me, family is number one to me. It's a great moment to share with all of them."
The University of Nebraska is one of only a few colleges across the country where students actually receive their diplomas during the ceremony.
"I think just taking a moment to stop and experience the moment because we've been so rushed these three and a half years has gone so fast and just being able to sit back and enjoy it with everyone who's here means so much to us," said Krotz.
"It's just been a whirlwind of a ride and to say that we've finally achieve it is a huge accomplishment," Morton said.

Students from the graduating class came from 160 Nebraska communities as well as 43 states and 40 countries. Many students were the first in their family to graduate from college.