UNL closes budget gap, caps faculty raises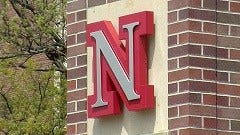 By: Jenn Schanz
jschanz@klkntv.com
It's time to tighten the belt again at UNL, by buckling down on the budget for fiscal year 2015. Over the past two years, the University has racked up a $4.65 million deficit, money that will be made up in a budget reduction plan, effective immediately.
UNL's Chancellor Harvey Perlman worked with the Academic Planning Committee (APC) to decide what and where to cut.
Staff and faculty are taking the largest hit, with a raise cap. Instead of getting the expected 3 percent raise, they'll receive only a 2 percent raise, which will make up for $3.2 million of the deficit.
University officials say the choice wasn't an easy one.
"It's really important to attract top talent, top faculty prospects, that our salaries remain competitive. We do recognize that is, that is an issue." says UNL spokesman Steve Smith.
Under the advice of the APC, Perlman decided to not withhold a portion of the salary pool for merit based purposes.
After the faculty raise cap there's still about $1.5 million to cut. The University plans to make this up by trimming student jobs, reducing the summer session budget, and upping the prices for guest passes, among other things. Click here for the full list: http://www.unl.edu/ucomm/chancllr/2015budget/FY2015-Budget-Spreadsheet.pdf.
But academic programs are safe.
"There will be no programmatic cuts. In other words there will be no academic cuts," Smith says.
The University isn't making concrete predictions but says if enrollment jumps, there's a chance some of the cuts, namely the raise cap, will be re–instated.
"We aren't making great giant projections, but we are happy with our position, enrollment wise, going into the near future."