UNL finalizes $2.9 million in budget cuts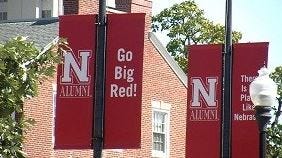 The University of Nebraska-Lincoln has agreed on $2.9 million in budget cuts that will chop at least 18 positions and drop two programs.
Pair this with an earlier round of cuts made in January, and the University has eliminated $6.3 million worth of programs and positions in 2018.

"Over time this is degrading the capacity of the university in terms of what we can offer to students in terms of the sort of research that we can do that might benefit the people of the state, the people of the country," said Academic Planning Committee Chair Ken Bloom.

This was a response to Governor Ricketts' state budget bill… which saw UNL lose one percent of its state support.
Back in February there were talks of up to 4 percent of the university's state funding being reduced.
UNL leaders say things could have been more severe.

"Some of the things that might have been affected that they talked about, major programs such as art history and geography were things that could have potentially been on the chopping block. Fortunately the legislature decided to go with a smaller reduction," said Bloom.

One of the programs being chopped is the Electronics Engineering Program,
The head of the college says it's a change it can handle.

"This is a relatively easy change to make. The vast majority of our undergraduate students have or were already transitioning from the electronics engineering degree program to the electrical engineering degree program," said College of Engineering Dean Lance Perez.

Another program that was hit hard was the Rural Futures Institute. It's losing close to a million dollars.
With depleted resources, the program won't be able to rehire some of the staff.

"That means that we're going to not have five amazingly smart, committed individuals that wake up every day and think about advancing rural Nebraska," said Michael Boehm, Vice President of Agriculture and Natural Resources at UNL.

The slashing is adding up, since 2002, $60 million has been cut from UNL's budget.
The full extent of the cuts include:
$771,400 from the Rural Futures Institute, including five faculty positions; $577,013 from the Survey Research and Methodology Program,
one of four doctoral programs like it in the world,along with two faculty and two staff positions;
$350,000 from eliminating the electronics engineering bachelor's degree program, as well as three faculty positions that support it;
$309,751 from eliminating unspent funds held by the executive vice chancellor's office to address salary inequities, retain faculty or invest
in other faculty at UNL;
$169,230 from closing the Center for Instructional Innovation;
$165,793 from shifting the salary of the director of the Buros Center for Testing from state funding to fee-based funding;
And $556,813 from moving the Department of Statistics from the College of Arts and Sciences to the Institute of Agriculture and Natural
Resources.