UNL has record number of graduates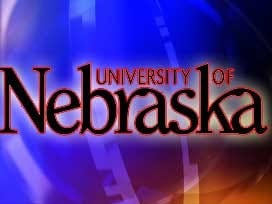 By: Kali Nicole
knicole@klkntv.com
More students than ever before will receive diplomas in less than two weeks from the University of Nebraska-Lincoln. The University and students agree, the numbers are a good indication of success.
There's little time for Anthony Finkral to put the finishing touches on finals projects, but come May 4th, he says the stress will all be worth it.
"I'm the only person in my family to go to a university. It's going to be a surreal moment, not only for me, but for my family," said Finkral.
A record number for UNL, up around 150 students from the last record, last Spring. The University attributes the spike to higher enrollment and retention.
"It shows that we're doing things right, the University is excelling in their academic programs. It means people want to stay at the University once they start at the University," said Annette Wetzel, with UNL Communications.
Anthony says in large part, due to the resources the school has offered him these last four years. "You know, being from a small town, there's a lot of community colleges. I mean, there's one computer lab on the entire campus and at UNL it seems like there's a computer lab in every building," said Finkral.
Anthony and UNL officials also agree, in this job market, there's always a draw to a university that's got a big reputation like that of the Big Red. "There's really no other place like it and I'm happy I chose it and I can't wait for a new adventure," said Finkral.
Graduation ceremonies start May 4th with the masters and doctoral degrees. Undergraduate and law degrees will be handed out the 5th and UNL officials say be early, because with record graduates, come record turn out from families.