UNL plans to open food bank on campus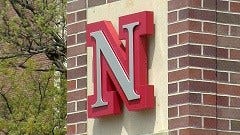 Posted By: Kelsey Murphy
kmurphy@klkntv.com
College students eating small, inadequate meals is a big concern for the University of Nebraska Lincoln.
"My meals throughout the week consist of pasta and maybe quesadillas. You know I don't have time to sit down and make a really nice stir fry or something. I think that definitely affects my performance in school," Cahner Olson, UNL Junior, said.
To keep students focused and full, the University is opening a new food pantry called Huskers Helping Huskers.
It'll be in the student union and free to any student with an N–Card.
"They can afford to go to college and pay for most of the things, but unfortunately young people, sometimes when they have to make decisions, they will cut back on food." Juan Franco, Vice Chancellor of Student Affairs, said.
UNL did open a similar pantry in 2013 at the Lutheran Center. Due to growing enrollment, the new pantry is something the school says they needed.
"It's a real problem. Some of them go without eating for a few days, or at least not eating three meals a day," Franco, said.
Students say college is already stressful and that worrying what their next meal will be shouldn't have to be a concern.
"Students are already being squeezed enough through tuition, book costs, dinner plans, and you know the whole nine yards," Anthony Ainslie, UNL senior, said.
Nebraska joins about 400 other universities participating in the food bank program.
If you want to donate to the pantry you can drop off food, hygiene, and basic living items to the money management office on the 2nd flood of the student union.
Once it's open you can donate directly to the pantry, again it will be located on the third floor of the UNL student union.