UNL Police looking into suspicious hateful messages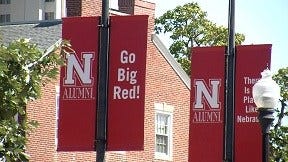 Posted by: Channel 8 Eyewitness News
8@klkntv.com
The University of Nebraska-Lincoln Police are investigating some neo-nazi flyers sent to various on-campus printers.
Police said they started getting reports earlier this week.
Officers said students, staff and faculty were finding the flyers with the racist messaging.
UNLPD said the messages were not calling for violence or specfically targeting the university.
They said similar flyers were discovered last August.
Campus police said there have been more than 10 reports of this since last year, but these incidents have been happening to universities across the U.S. and are not unique to UNL.
They are encouraging the UNL community to turn in the flyers to police if they find them.