UNL Police test out new rumbler siren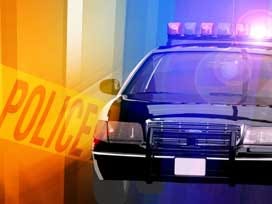 UNL Police are shaking things up with their new warning signal to get your attention.
They're using a new siren called the rumbler. It that can be heard and felt through closed windows and even inside homes. Police say it's a way of keeping up with other technology that could be getting in the way.
Sgt. John Backer says the rumbler's low stomach-thumping moan will be impossible to miss. "Most people feel it in their chest. Vibrations in their chest as you would next to a car stereo, a very loud car stereo."
The rumbler is linked to the regular siren, but sounds two octaves lower. Sgt. Backer says it's a very obvious difference. It only lasts for eight seconds; enough time to make it through an intersection. Sgt. Backer says, "Most times, officers expect to have somebody not see or hear their presence at an intersection. That time didn't have anybody pull in front of me, the intersections were clear. I felt much safer driving through."
With more than 24,000 students on campus during the school year and because of its close proximity to downtown, UNL Police say it's worth the $500 upgrade to get the attention of the iPod users and cell phone gabbers.
UNL is one of the first agencies in the state to use the new equipment and is still testing out the rumbler before deciding to outfit all cruisers with the siren. Lincoln Fire & Rescue has installed similar equipment on their new ambulances.