UNL Professor of the Year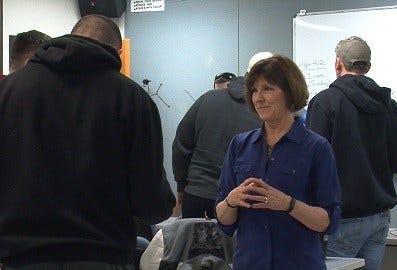 Posted By: Nolan Crane
A UNL professor is receiving a big honor! The Nebraska Statewide Arboretum announced their Professor of the Year award winner. Here's Tuesday, March tenths "Excellence in Education."
Professor Kim Todd has taught landscaping classes on the UNL campus for more than 30 years. She also spent time as the campus landscape architect. In addition to learning about different kinds of plants, her students also learn the value of choosing a career that makes them happy.
"She's awesome. I think this is my fourth or fifth class with her," says student Tanner Harold.
"Very fun, very energetic, she loves what she's doing and she really conveys that to the students and gets us excited about what we're learning," says student Kara Sousek.
"I was humbled to start with, certainly surprised. I had no idea that I'd been nominated for this and there obviously very thankful for the people that provided this award for me and nominated me," says Professor Kim Todd.
Kim Todd took a break from teaching to enter the workforce in the private sector. She came back to UNL in 2002 to share her passion with thousands of students.