UNL professor receives transplant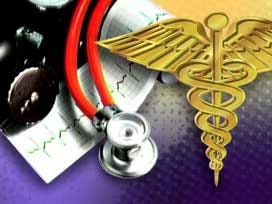 By: Ashley Harding
aharding@klkntv.com
Have you heard about the Facebook push to get you to be an organ donor? A UNL professor knows how important that is.
Gordon Karels had a liver transplant back in March. In fact, you may have seen that journey on Nightline. He says he was very lucky and he hopes Facebook will help others in need.
The finance professor at UNL spent only two days on the wait list, and now in recovery at home, he looks back on his good fortune.
"It was largely due to luck and I have a relatively rare blood type which I thought would hurt me," said Karels. But the sad truth is not everyone is as lucky. In the U. S., eighteen people die every day while waiting for that perfect donor match.
The fact is, there's not always enough registered donors, and that's a problem that a new option on Facebook aims to stamp out.
It was introduced on Tuesday. With it, you can actually log into your account and register as a donor in your state. Karels says it gives new meaning to social networking.
"It serves sort of as a double purpose of trying to solve this social problem, and try to make Facebook sort of a social tool," he said.
It's still only the beginning, but the movement is showing great promise. In just a day's time, online groups show more than 100,000 people across the U. S. have signed up as donors, and for those who know what it's like to wait, no matter how long or short, they hope it'll inspire even more to sign up.
"It is costless to the individual and I would encourage everyone to do it," said Karels.
Gordon Karels is taking some time off from teaching while he's in recovery. He hopes to be back in the Spring.