UNL student honored at NASCAR in Atlanta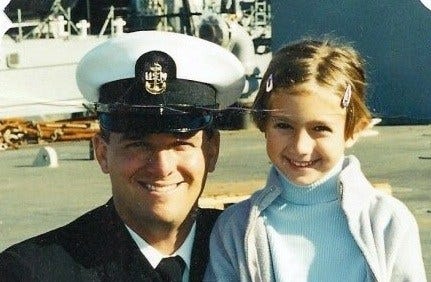 Posted By: Jenn Schanz
jschanz@klkntv.com
Navy Command Master Chief Jeff Garber was a man of faith, love, and constant encouragement; at least that's what his daughter, Paige remembers most.
In fact, it' a phrase of his, "easy day" that she has tattooed on her wrist, in his handwriting, to remind her to always look on the bright side.
"He'd just be like, 'Ya know what, easy day. I got it,' and that's kind of become my family's motto, just for life," Paige says.
Five years ago, after several tours overseas, Paige lost her father to a sudden heart attack; he died while serving.
Her mom and her two siblings pulled together and continue to use one another for support. But it was the day-to-day struggles that weighed heavy on the family's mind.
"You have to obviously think about okay, is college going to be affected by this? Am I still going to be able to go to the school I want to go to?"
Thanks to a special scholarship program called Folds of Honor, she was.
Now a junior at UNL, she receives $5,000 a year to help pay for college.
Folds of Honor helps families of fallen military to pay for school, something Paige says her father was very passionate about.
"It's very easy to, yeah, forget these men and women who serve our country do have families," she says.
This Sunday, Paige, along with other Folds of Honor recipients will be honored at the Quicktrip Nascar 500 race in Atlanta.
Paige says the local, and now national support she's gotten, is overwhelming.
She's studying communications, and says if her dad could see her now, he'd be proud.
"I know he'd be excited that I'm a Husker. He was a die-hard Husker fan."