UNL student's family lives through super storm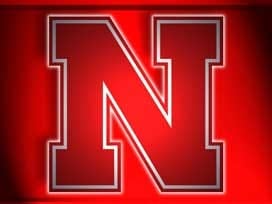 By: Sabrina Ahmed
Sahmed@klkntv.com
The Superstorm is hitting close to home for some in Lincoln, families worries about relatives in the middle of the mayhem.
One UNL student hears about the storm and thinks not only about the toll it's taking on the coast, but also on his family.
"The thought of somebody potentially getting hurt is definitely on my mind," Zach Revense said.
Revense sees flooding on the news and he's thinking about his aunt and uncle who live in New Jersey, on an island only miles away from Atlantic City, close to where the eye of the storm first made landfall. They decided not to evacuate. He made contact with them this morning.
"I'm grateful that they're okay–I do wish that they might say they would stay with other family," Revense said.
We spoke to his Aunt, Bonnie Stark on the phone. The scene she describes is devastating.
"They're saying that the island is really pretty bad—you name it, it was floating down the street. You could not see grass anywhere. It was really very eerie. We had a floating deck come by, there's been boats that were piled up. The winds were so intense," Stark said.
She and her husband stayed on the island because they have a generator and enough food to get by. Stark says the best way to stay safe is by staying indoors.
"The island has never ever ever been like this. It's never been like this before," Stark said.
She said her house is higher above sea level than most others around her.
"Most of the people on the street here seem to have evacuated. People are gonna be coming back and they can't even get in their homes," Stark said.
She's talking to her neighbors and stayed in contact with gamily through Facebook. Without it, she says she'd be lost.
Stark was lucky and only had flooding in her garage.
She says people on the island hope the worst of the rain and wind is over, and the next step is a major clean up.