UNL students fill the field at Memorial Stadium on Saturday instead of the stands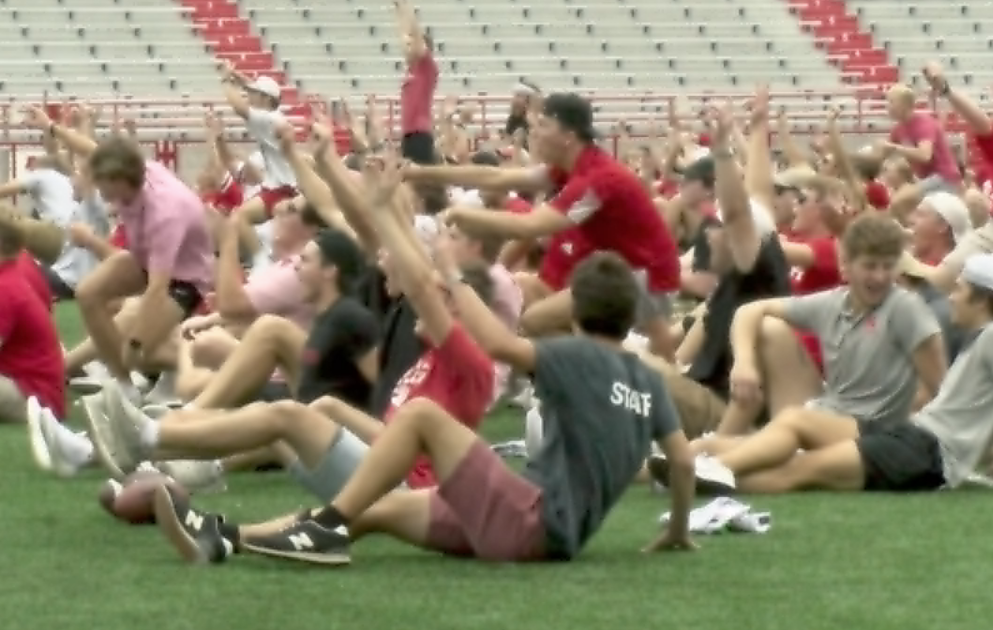 LINCOLN, Neb. (KLKN)- Husker fans who didn't get the chance to travel across the world to watch the Huskers play in Ireland, experienced a unique way to watch their favorite team on Saturday as they took the turf of Memorial Stadium.
Hours before kickoff, fans stood outside to get in on some free Husker merchandise.
The crowed grew silent, until the Huskers scored the first touchdown of the game, early in the first quarter.
The students managed to cheer with the same deafening roar as they would in a regular home game.
By the end of the first half, the fans had covered much of the field in a sea of red, that is unmistakably a staple of Husker Nation culture.
"The atmosphere was crazy everyone, mostly everyone was on their feet cheering. I can't wait for when it is full of Husker Nation, I can't wait to be apart of the student section and have it be much louder when it's actually game day here in Lincoln," said Tyler Aldredge UNL Freshman.