UNL's Cather and Pound Halls Imploded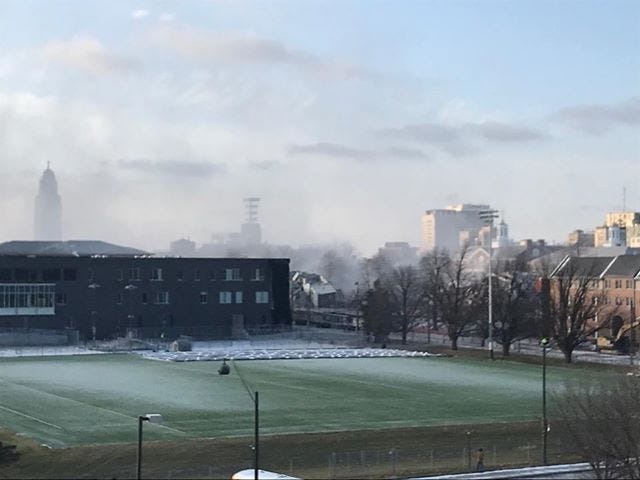 POSTED BY: Channel 8 Eyewitness
8@klkntv.com
UNL's campus skyline will be forever changed. Friday morning, Cather and Pound Halls were imploded. This was something that UNL has been preparing for years to do. Hundreds of people showed up to watch the event at a parking garage at 19th and Vine streets. Media was allowed to gather there as well.
Channel 8 Eyewitness News Anchor Megan Conway, a UNL graduate and former resident of Pound Hall, was live at the event. She said the implosion was controlled and only took about 10 seconds. Pound and Cather fell simultaneously and a large dust cloud hung in the air where the buildings used to be. Megan said you could feel the ground shake and UNL's Larry Shippen said preliminary examinations of the campus shows only one window was broken. Shippen also said the weather conditions were the best possible, because of low humidity, a slight breeze and high cloud cover.
Megan spoke to Kim Rohmohr and Jennifer Wrenholt, former residents of Cather and Pound Halls. They said it was a bitter sweet moment watching the buildings falls because they had so many great memories.
There was also a watch party at the Nebraska Club on top of the U.S. Bank Building in downtown Lincoln. Around 90 people were there to watch the event.
We'll have continuing coverage of the implosion in our newscasts this evening at 5, 6 & 10 p.m.
Copy and paste the following url into your browser to see the video https://www.youtube.com/watch?v=A54I8mP1jos