UNMC program expands to meet nursing demand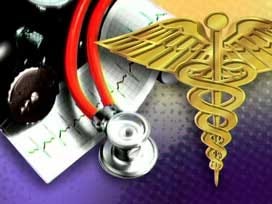 A local nursing program is expanding to help Nebraska as it faces a nursing shortage in the future.
The University of Nebraska Medical Center's nursing program will take twice as many students next fall and is shortening its track from five semesters to four.
St. Elizabeth's and Bryan LGH in Lincoln say right now, there isn't really a nursing shortage in the Capital City.
But projections show by 2020, the state will be short about 4,000 nurses.
That's why students like Linda Witte enrolled at UNMC. She says, "I think we're going to be able to process more students, people who really want to be in the program and start addressing that shortage in a bigger way."
Kaplan University's nursing school in Lincoln is also seeing an increase in enrollment and says almost 95% of the students find jobs when they graduate.