UPDATE: 11th Street reopen after water main break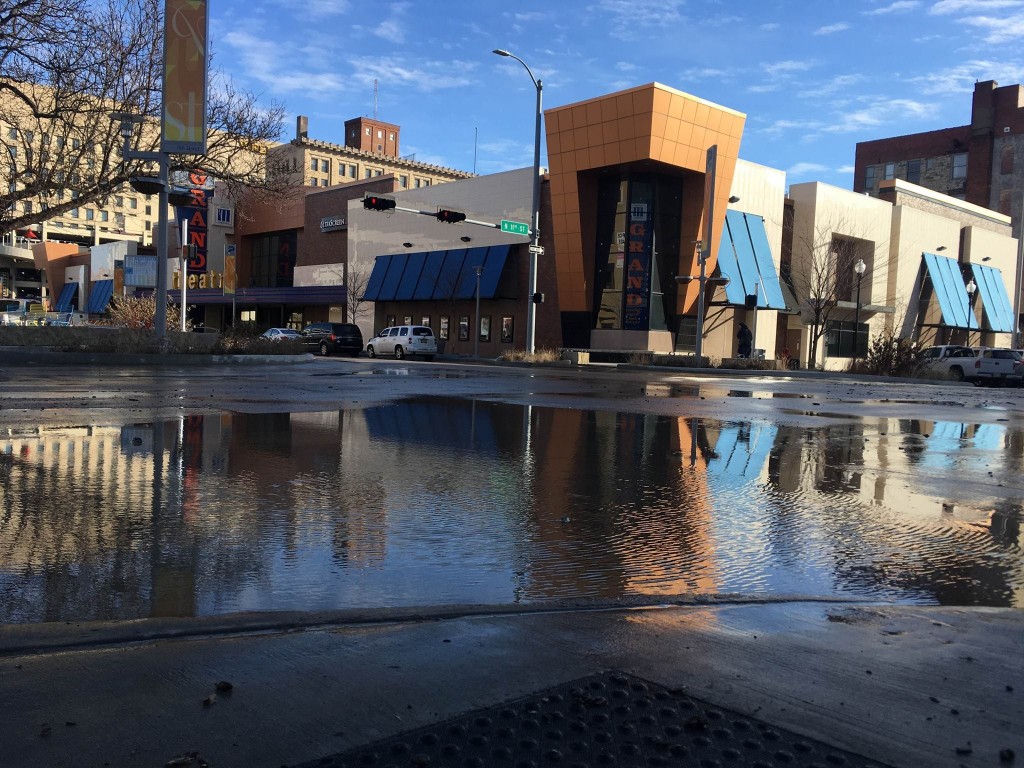 Posted By: Nicole Cousins
ncousins@klkntv.com
UPDATE: North 11th Street was reopened to traffic at 11a.m. Tuesday after the block from "P" to "Q" streets was closed yesterday afternoon because of a water main break.
The water main was repaired and back in service about 8 p.m. last night.
Access to the Que Place Parking Garage on 11th Street reopened about 9 p.m. last night, but one exit lane where the break occurred remains closed until the pavement can be replaced next week.
Sidewalk areas that need to be repaired remain closed, but they are not in the normal pedestrian travel area.
---
A water main break is the last thing you want when your high temperature is below freezing, but that's exactly what happened downtown today on 11th Street between P and Q Streets.
The break happened at around 2 this afternoon.
Water was gushing from the main outside the parking garage just north of Misty's Restaurant.
It essentially created a river on 11th Street.
The water was so high it partially swallowed tires of cars that parallel parked there.
The city's Water System Construction Assistant Superintendent says three crews were sent to shut off the water and manage the flooding.
He says this type of break isn't uncommon for this time of year.
Misty's still has drinking water, but the building's fire hydrant line is shut off for the time being.
11th street between P and Q will be shut down at least overnight.
Crews will be out for a few more hours cleaning up the mess and monitoring the pipe.
The city's brine crews are also on scene to help de-ice this street.
All sections of sidewalk are currently open. The main entrance and exit for the "Q" Place Parking Garage have been temporarily moved from 11th Street to the monthly parking entrance and exit on 12th Street.