UPDATE: Wildfire in central Nebraska extinguished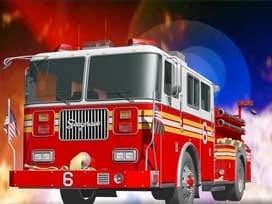 By: Channel 8 Newsroom
8@klkntv.com
ST. PAUL, Neb. (AP) _ Authorities have confirmed that a central Nebraska wildfire that charred at lease 11 square miles of crops and rangeland has been extinguished.
A dispatcher with the Howard County Sheriff's Department said Friday that the fire north of St. Paul was out. Neither she nor Howard County Emergency Manager Michelle Woiltalewicz had updated numbers on how much land was burned, how many buildings were damaged or how many head of cattle were killed in the fires.
On Thursday, Woiltalewicz had said that the fire that began Monday and was spread by high winds Wednesday destroyed one abandoned home and barn and killed several cattle. One firefighter also sustained minor injuries.
The fire had been mostly contained Wednesday, but flared again Thursday. Snow later Thursday helped knock the fire down.