UPDATE: Missing girls found in Florida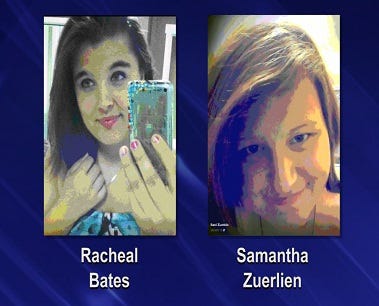 Posted By: Camila Orti
corti@klkntv.com
Two Lincoln teens that had been missing since last week were found in Florida.
Police found 16-year-olds Samantha Zurlein and Rachael Bates around 6 a.m. Sunday. They were sleeping in the car they fled in at a Walmart parking lot in Titusville, Fla.
The ordeal has made for a long week for their parents.
"Huge relief, just huge relief," Teresa Zurlein said.
Her daughter Samantha had been missing since March 16.
"Every night this week I went to bed and you just don't know if you should be preparing for a funeral or a homecoming, and to get that call I just feel like a million pounds have been lifted off," Zurlein said.
Both families say it was a shock to hear how far the girls had traveled.
"We don't know where their destination was, we don't know why they were in Florida," Zurlein said.
What she says she does know is that the two girls had intentions to hurt themselves. Both have been suffering from depression and other mental issues for several years. Zurlein says Samantha left a suicide note the day she went missing.
"We wanted people to find them before they did something to themselves they can't undo," Zurlein said.
Rachael went missing a week before Samantha did. Her father, David Bates, says he's thankful to law enforcement and the community for all the help and support.
The teens are staying at a Florida hospital for mental health reasons before their parents can arrange to pick them up.
The families say this is just the beginning of a long road. Zurlein says both her and the Bates family want to continue to seek help for the teens so that an incident like this doesn't happen again.