UPDATE: Assault victim's condition improving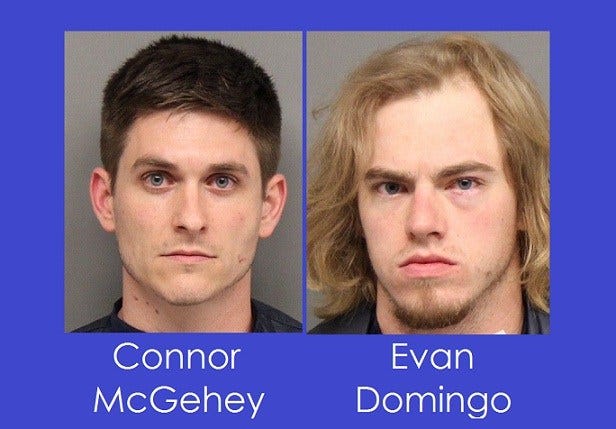 Posted By: Camila Orti
corti@klkntv.com
21-year-old Ian Poulsen's condition has been upgraded from critical to serious condition after an early morning assault Sunday.
Officials say police were called to an area near Centennial Mall and N street just before 2 a.m. after an argument turned physical. A Lincoln Police captain says Poulsen was attacked by two other males, sustaining several punches and knee strikes to the head. Police say Poulsen fell unconscious and had to be transported to the hospital, initially in critical condition.
Police arrested 25-year-old Evan Domingo and 22-year-old Conor McGhehey of Lincoln for first degree assault.