UPDATE: Locksmith reacts to shooting death in Lincoln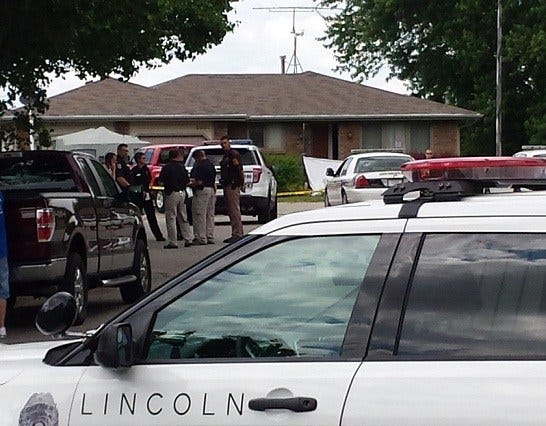 By: Channel 8 Newsroom
8@klkntv.com
Locksmith John Firestine says he's served a number of eviction notices before. Usually, no one is home. But that wasn't the case Friday, when Firestine, along with a few Lancaster County Sheriff's Deputies, was confronted by a man with a gun near 56th and Old Cheney at 5901 English Park Court.
"As soon as the door opened, the guy's standing there with a gun," he says.
Firestine says the deputies needed to force entry into the home after opening the door, due to a piece of wood stuck in the doorway. That's when he says the victim lifted a gun, he says a deputy told him to put the gun down, but shots were fired in both directions.
He says shots fired from the victim's gun missed him by inches. Firestine says he saw the victim go down.
"If he had not been shot and killed, he would have injured people. His intent was to kill somebody when he was shooting through the door," Firestine says.
————————————————————————————————————————————————————
The Lancaster County Sheriff's Office and the Lincoln Police are investigating a deputy involved shooting death near 56th and Old Cheney at 5901 English Park Court. The incident happened around 2:30 pm Friday. The Lancaster County Sheriff's office says Lincoln Police have taken over the investigation.
Police Chief Jim Peschong says about 3 weeks ago the resident of that address was evicted. Peschong says the bank now has ownership of the home. He says during the last 3 weeks, the resident reoccupied the home. On Friday afternoon, a deputy and a locksmith came to serve a writ of restitution. Police say deputies were able to get inside the house, however, they were confronted by an armed man.
Peschong says that's when shots were fired The victim was taken to the hospital and later pronounced dead. Police have not released the man's identity.