Update: Body of missing Norfolk rail worker recovered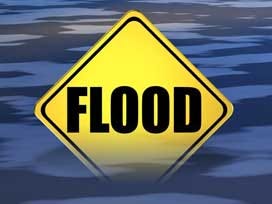 Lawyer for Nebraska central railroad says searchers have found the body of a railroad worker missing since floodwaters washed out a bridge near Norfolk on Tuesday.
Railroad attorney Bob Bach says the body of 38-year-old Jeff Scholl was found sometime Thursday night or early Friday morning.
The Lincoln Fire department's specialized water rescue team was dispatched to Norfolk to help recover Scholl from the collapsed bridge crews left around noon on Friday and were able to recover the body at around 5 that evening.
Bach says Scholl's body was found under the wreckage of the bridge. Scholl and two other workers were cast into the swollen Elkhorn river when the bridge collapsed. The other two workers survived. The river was receding Thursday after cresting late Tuesday, but heavy rains possible over the next few days could cause it to swell again.
Scholl leaves behind a wife and two children.