Update: Church burglary suspects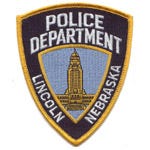 Lincoln police say the suspects arrested Thursday are responsible for the recent string of church burglaries.
Officer Katie Flood says the three also broke into Beattie Elementary last month where a laptop and a set of keys were taken.
Just before 4 a.m. Thursday, a resident near the Antelope Park Church of the Brethren at 3645 Sumner saw the suspects walking around the church and called police. Officers arrived and arrested Jarrod Luther and Treven Bruce were arrested at the scene.
A third suspect, Michael Kula, was also arrested. He was found later at his home.
Ten churches have been burglarized in Lincoln and Lancaster County in July. The suspects are accused of taking mostly electronic equipment.