Update: Motorcyclist dies from accident injuries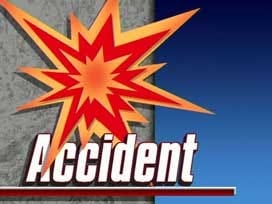 Lincoln Police say the motorcyclist involved in Wednesday night's accident has died from his injuries.
Police say 24-year old Spencer Smith of Hickman died at around 3:30 a.m. Thursday. The accident happened at around 6:00 p.m. near 23rd and Vine streets Wednesday. Spencer's mother says he was a graduate of Norris High School and was attending Southeast Community College. He also worked at Nebco.
At the accident scene, witness John Alexander called 911 and approached the motorcyclist. "He was moving and breathing so I came up to him and I started asking questions. He started waving his head- that was the only part of his body he was moving. He was actually shocked he wasn't moving at all."
Another witness told us the van attempted to turn left from Vine to 23rd when the motorcycle crashed into it. The rider collided with the van's side window and that's where he came to a rest. What appeared to be his helmet was found several feet from the collision.
The van driver was not hurt.
Lincoln Fire and Rescue Battalion Chief Pat Borer was one of the first responders. He says, "it's a pretty serious accident. Motorcycle riders aren't very well protected. There was a pretty good collision and we transported the motorcycle rider to the hospital."
Borer says several people called 911 after hearing about the accident, which is what he advises passersby to do in a situation like this. Police are still investigating the accident. No tickets have been issued.