UPDATE: OSHA to investigate Beatrice plant after man dies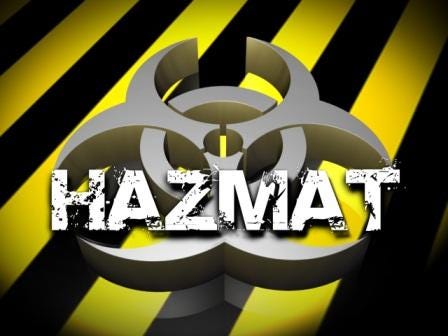 Posted by: Channel 8 Eyewitness News
8@klkntv.com
UPDATE:
The U.S. Department of Labor's Occupational Safety and Health Administration has opened an investigation after receiving a report that one worker has died following an incident at NEAPCO in Beatrice, Nebr.
Preliminary information indicates that the incident occurred while workers were mixing cleaning chemicals at the facility. The workers are employed by MOSAIC in Beatrice, which provides cleaning service at the facility.
__________________________________
UPDATE: Beatrice Police Department have released the identity of the man who died at a Beatrice plant. Michael Robinson, 67, was cleaning the NEAPCO factory when he became ill. Robinson was transported to Nebraska Heart Institute where he was pronounced dead.
Press release from Beatrice Police Department:
At 10:44 am on December 12, 2016 Beatrice Fire and Rescue were dispatched to the NEAPCO factory at 501 West Sargent Street in Beatrice for an ambulance request. Preliminary investigation revealed that individuals from MOSAIC in Beatrice were cleaning areas of the factory, under the supervision of MOSAIC staff when two workers became ill. There was a chemical odor in the area, possibly from the cleaning fluids. One individual identified was Michael Robertson age 67, a resident at MOSAIC, was transported to the Nebraska Heart Institute where he was pronounced dead. An autopsy was ordered by Gage County Attorney, Roger Harris. the investigation continues however, at this time no foul play is suspected.
Mike was a well-known figure in our community and will be missed by members of the Beatrice Police Department and all who knew him.
________________________________________________________________________________________________________________________________
One person is dead after a suspicious odor at the Neapco plant in Beatrice at around 10:45 a.m. Monday.
The Beatrice Fire Department confirmed that two people were sent to area hospitals after they responded to reports of a suspicious odor at the Neapco plant in Beatrice. One patient was transported to Beatrice Community Hospital and Health Center for treatment, and the other to Nebraska Heart Institute in Lincoln. The patient sent to Nebraska Heart has since died. An autopsy has been ordered.