Update: Storm damage in Southeast Nebraska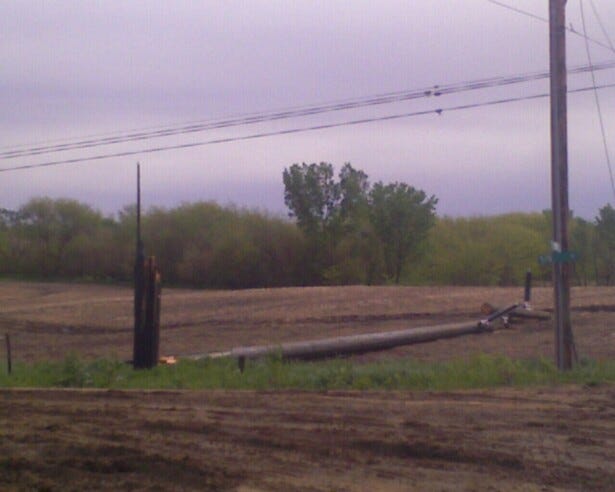 Damage from Thursday night's storm reported in Southeast Nebraska.
Officials are assessing damage from a storm system that whipped across southeast Nebraska, bringing hail, high winds, heavy rain and possibly a tornado. Scott Dergan of the National Weather Service in Valley said Friday that at least one farmhouse was destroyed and outbuildings damaged three-four miles northwest of Diller Thursday night. No injuries were reported. He says an assessment team will be sent to determine whether a tornado had touched down.
Elsewhere, 2-inch-diameter hail was reported in Jefferson County, southwest of Endicott. Dergan reported rain totals between 1 1/2 and 2 3/4 inches across southeast Nebraska. Gage County officials say several power lines were knocked down, blocking roads and cutting electricity to some homes.
If you have any storm damage photos you can email them to 8@klkntv.com