UPDATE: Two suspects appear in court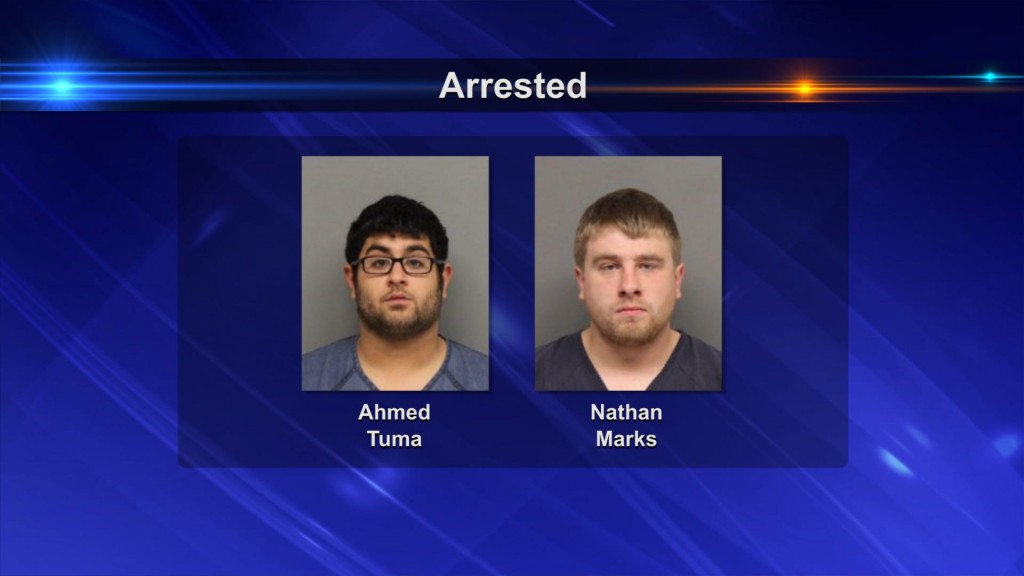 Posted By: Camila Orti
corti@klkntv.com
Two Lincoln men are still in jail, accused of what police are calling a hate crime.
One of the suspects, Ahmed Tuma, is charged with attacking his own sister.
20-year-olds Tuma and Nathan Marks appeared in court Tuesday after police say the two verbally and physically attacked Tuma's sister and her fiance on Nov. 7.
Police say Tuma tried to hit his sister with a crowbar.
"They were in fear for their lives, he had made some verbal threats to kill the sister," Lincoln police officer Katie Flood said.
According to the police report, Tuma says he is angry with her for disgracing the family and their Muslim beliefs because she is engaged to marry another woman.
The judge announced Tuesday that one of Tuma's charges, terroristic threats, includes a hate crime enhancement. Tuma is also charged with criminal mischief causing damage over $1,500, another count of terroristic threats (against the fiance) and using a deadly weapon to commit a felony.
Marks is charged with criminal mischief causing damage over $1,500, two counts of terroristic threats and accessory to a class 2 felony.
Pat Tetreault, Director of the LGBTQA Resource Center at UNL, says bias against gay people is still all too common.
"I think it's a sad thing, I also think it's not uncommon for there to be abuse within families," Tetreault said.
According to Tetreault, studies show that 20 to 40 percent of homeless youth are LGBT because of rejection or abuse within the family.
"I think a lot of times people think their families will love and support them no matter what, so when their families reject or shun or abuse them it really is quite devastating," Tetreault said.
Tuma's father and a friend attended the arraignment hearing Tuesday. Both Tuma and the victims' attorneys declined to comment.
If convicted, Tuma and Marks both face up to five years in prison and up to $10,000 in fines.
The next round of court hearings will be in December.