UPDATE: Suspicious death of Lincoln mother, children in Court's custody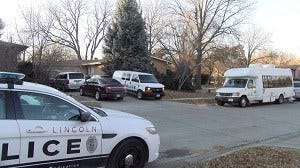 Posted by: Channel 8 Eyewitness News
8@klkntv.com
Lincoln Police are still working to determine what caused the death of a 32-year-old woman found dead inside her northeast Lincoln home Monday morning.
According to court documents, police arrived at the home where the woman, her 3 biological children and husband were home.
The woman was unresponsive. Court records say drugs and paraphernalia were inside the home, and were within reach of the three children, whose ages range from 7 to 13 years old.
The children were taken into temporary custody of the Court. The documents did not specify what has happened to the woman's husband.
The investigation is ongoing.
---
Lincoln Police are investigating a death in Northeast Lincoln.
Officers were called to a home near 70th and Holdrege Monday around 4 a.m.
A family member called after they found a 32-year-old woman unresponsive.
Investigators are unsure how the woman died.
An autopsy has been scheduled Wednesday.