UPDATE: College gymnast suffers skull fracture, brain injuries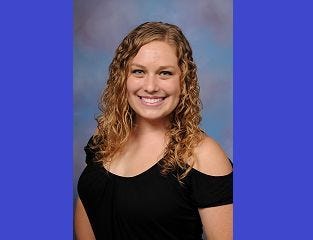 Posted By: Camila Orti
A Union College gymnast remains in a medically induced coma after falling during practice on Wednesday the 14th.
College spokespeople released additional details on 23-year-old Heather Boulais's condition Sunday. They say Boulais, who is a captain of the college's Gymnaires team, suffered a skull fracture and traumatic brain injury after falling 23 feet during Wednesday night's practice in the auditorium. It's a night teammates and coaches won't soon forget.
"I think it was just fear, we didn't know what was happening or how bad it was," fellow Gymnaires member Lindsay Fandrich said.
The Gymnaires combine elements of gymnastics, acrobatics and cheer in their performances.
Fandrich says the team has spent many of the last few days at the hospital, rallying behind their team captain and her family.
"Heather's tough as nails and she's the toughest girl on our team," Head Coach Ryan Perry said.
Perry says they still don't know exactly what happened.
"We want those questions answered," he said.
A college spokesperson says Boulais was hanging up silks from the ceiling when she fell. She was immediately put in a coma but the weekend brought some good news. Her parents released the following statement on Sunday:
"The follow-up CT scans we received were the best we could hope for, and the medical staff has begun raising her body temperature back to normal," Cheryl and Terry Boulais said.
Perry says the team wants nothing more than to have their energetic leader back in action.
"We long to have her back, that infectious smile and that she's just back with us and enjoying her true passion," Perry said.
The cause of the fall is still under investigation. College officials say they've seen an outpouring of support from the community and beyond. If you'd like to help the family, they are taking donations. Contributions toward the family's medical expenses can be sent to:
Union College
Boulais Fund
3800 S. 48th Street
Lincoln, NE 68506
Please make the checks out to Union College and mark them 'Boulais Fund.'
The family has requested no visitors, food or flowers at the hospital at this time.
Cards can be mailed to:
Union College
ATTN: Prayers for Heather
3800 S. 48th Street
Lincoln, NE 68506