UPDATE: Waverly woman was drunk, brought infant to bed causing his death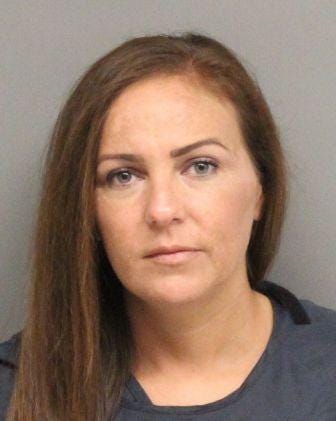 Posted By: Bayley Bischof Channel 8 Eyewitness News
Five months ago a three-week-old boy named Axel died. Wednesday morning, his mom, turned herself in, said Captain Ben Houchin with the Lancaster County Sheriff's Office.
35-year-old Ashley Bean, of rural Waverly, was arrested on felony charges of child abuse.
This comes after deputies and rescue teams responded to her home near 112th and Waverly Road on December 17 on reports of a newborn baby not breathing.
Houchin said the infant was transported first to a hospital in Lincoln, then to Children's Memorial Hospital in Omaha, but died later that day.
The autopsy found the cause of death to be asphyxiation caused by suffocation and overlay.
According to court documents, Bean woke up at 6:30 a.m. the morning of the 17th and drank tequila to help her sleep. Then, she went back to bed with Axelo and fell asleep. When she woke up, Axel wasn't breathing.
Documents said Bean ensured alcohol bottles were hidden, then called her mother who told her to call 911.
Investigators found four empty beer bottles and an empty bottle of tequila.
Bean's blood alcohol content two hours after deputies arrived, and almost four hours after her last drink of alcohol was .190, more than twice the legal limit to drive, according to court documents.
That's why Houchin said this isn't a case of a co-sleeping death, it's a case of child abuse.
"The bottom line is she knowingly and intentionally placed her infant child in a situation that ended his life," Houchin said.
Bean does have another son who was 8-years-old at the time of the incident. He now lives with his biological father.
Axel's aunt, Amy Way-Villegas sent Channel 8 the following statement from Axel's family:
"We are finally happy that baby Axel is getting some justice. We are still grieving his passing and think about him daily. He was a beautiful bouncing baby boy that lit up the world with his little smile he didn't deserve to have his like taken so soon. As far as the arrest of Ashley Bean we have no comment at this time. We would like to thank everyone for the kind words and prayers that we have received it means a lot to us!"
____________________________________________________________________________________________________________
By: Channel 8 Eyewitness Newsroom
8@klkntv.com
Press Release from Lancaster County Sheriff's Office
On May 30, 2018 Lancaster County Sheriff's Deputies arrested Ashley Bean, 35, of rural Waverly for felony child abuse after she turned herself in at the Adult Detention Facility. The arrest stemmed from an investigation that began five months earlier.
On December 17, 2017 at approximately 8:07 a.m. sheriff's deputies, Waverly Rural Fire and Lincoln Fire and Rescue responded to Bean's residence at 12511 Waverly Road on a report of a three week-old infant who was not breathing. Upon arrival, deputies and medical personnel determined that the infant, Bean's son, was pulseless and not breathing. Also present at he home were Bean and an adult acquaintance. The infant, who had no obvious signs of violence, was transported by ambulance to Bryan Medical Center West Campus, and then transferred to Children's Hospital and Medical Center in Omaha, NE, where he died hours later despite life saving measures. An autopsy was performed, and the cause of death of the infant was determined to be asphyxia due to combined suffocation and overlay.
Following a lengthy investigation, sheriff's investigators determined that Bean had become highly intoxicated during the hours immediately preceding the 911 call, fell asleep with her infant son in the same bed, and later awoke to find her son unresponsive. Based on interviews and evidence collected in this case, sheriff's investigators believe that Bean knowingly and intentionally placed her infant son in a situation that endangered his life.
Violation of NRS 28-707, felony child abuse is a class IIIA felony and punishable up to three years imprisonment and eighteen months post-release supervision or ten thousand dollars fine, or both.