Updated: Kearney Hostage Situation Ends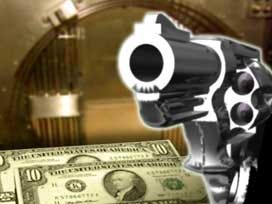 A stand-off at a Kearney bank has ended according to several media outlets in the area.
The Kearney SWAT team surrounded a Wells Fargo Bank in Kearney after reports of a gunman inside with hostages. The 2 hour standoff ended with the suspect surrendering peacefully. None of the hostages were hurt.
The Kearney Police and the Kearney Hub newspaper tells us police were called to Wells Fargo bank at around 11 o'clock Wednesday morning. The newspaper reported that several hostages were being held inside the bank. The Buffalo County/Kearney Police Department Emergency Services Unit SWAT team were deployed to the scene.
A source tells us the suspect former NTV employee Jon Buckley. Another source told us he worked as a master control operator at the t-v station near Kearney. NTV confirmed the name of the suspected guman to police and said he was fired last week. According to the Kearney Hub, the man demanded publicity and wanted a camera from NTV. The newspaper also reports 30-40 employees and customers were able to leave the bank. There are no reports of injuries at this time. We'll continue to monitor the situation and bring you the very latest on Channel 8 Eyewitness News.
More information: www.cityofkearney.org