Update: Police Release Photo of Possible Suspect Vehicle in Fatal Shooting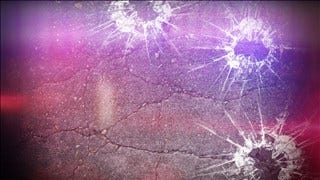 Posted By: Channel 8 Eyewitness News
8@klkntv.com
OMAHA, Neb. (AP)
UPDATE:
OMAHA, Neb. (AP) Omaha police say they've found a truck they believe is connected to the fatal shooting of a semi-truck driver at a busy intersection. Police say they located the truck Tuesday night, but they're still attempting to find the suspect. Authorities say 32-year-old James E. Womack was fatally shot around 4 p.m. at 60th and L streets in Omaha. Authorities released pictures Tuesday of the pickup they believe is connected the incident.Police say anyone with information about the shooting should contact them at 402-444-5656.
________________________________________________________
Authorities say a 32-year-old man in a semi-truck was killed in a shooting in Omaha. Police identified the victim Monday as James E. Womack but released few other details.The shooting was reported shortly after 4 p.m. at the 60th and L streets, a busy intersection in the city. Womack was taken to a local hospital, where he died from his injuries. Omaha police say they're still investigating. They say they haven't identified any suspects and are urging anyone with information about the shooting to contact authorities.