Urban in to Nebraska HOF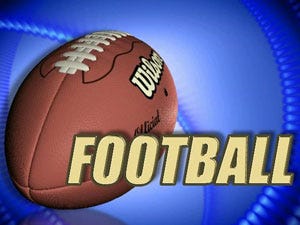 Former Nebraska Wesleyan linebacker Noland Urban is selected to be inducted in the Nebraska Football Hall of Fame.

Urban is one of the most decorated defensive players to ever play football at Nebraska Wesleyan. The Stromsburg, Neb., native was a starter at linebacker for NWU from 1997-2000. He holds the NWU career tackles record with 557 tackles during his four-year career.

Urban was a three-time NAIA All-American being named a First-Team All-American as a senior in 2000. He was the Football Gazette National Linebacker of the Year in 2000 and was also a three-time All-American with the Football Gazette. As a senior, he led NWU to their first Great Plains Athletic Conference title and their first playoff appearance since 1991. He was named the Defensive Player of the Game in the playoff game at Northwestern Oklahoma State after recording 28 tackles in the game. His total of 170 tackles as a senior is the second highest total in school history.

He was a four-time First-Team All-Conference selection and was a two-time World Herald All-Nebraska pick being named Defensive Honorary Captain. Off the field, Urban was a two-time First-Team Academic All-District selection and a NAIA Scholar Athlete.

Urban is one of ten players selected for the Hall of Fame. He joins Mike Sallier (1968-70) from Doane College in the Nebraska State Colleges/University division.

Ndamukong Suh from Nebraska also gained automatic induction in the Chapters' Hall of Fame.

Seven former Nebraska Cornhuskers players also were selected for the Hall of Fame including linebacker Carlos Polk, running back Dan Alexander, tight end Todd Milliken, defensive tackle Chris Spachman, offensive guard Steve Lindquist, middle guard Ed Periard and offensive tackle Bob Pickens.

Induction and award ceremonies will be on Friday, September 10 at the West Stadium Club with on-field pre-game recognition extended to all honorees at the Nebraska-Idaho game on Saturday, Sept. 11th.