US getting bounded by winter weather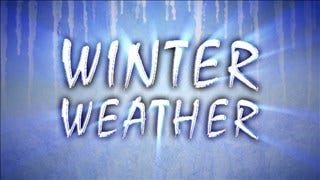 Posted By: Channel 8 Eyewitness News
8@klkntv.com
Parts of the U.S. are getting hit hard with winter weather.
The winter storm that's blanketed the east coast with heavy snow and hurricane force winds has knocked out power to more than 100,000 customers.
Bostonians are out braving near whiteout conditions with several areas expecting over a foot of snow.
The Governor Gina Raimondo of Rhode Island said, "I'm asking the people of Rhode Island to stay home. Don't go to the grocery store, stay off the raods, let the plows do their job and police are out to do their jobs. They are in full force so they can do their jobs and stay safe."
To give you an idea of how bad this is, New York City is expecting 18 inches of snow.