U.S. Senator Deb Fischer chairs field hearing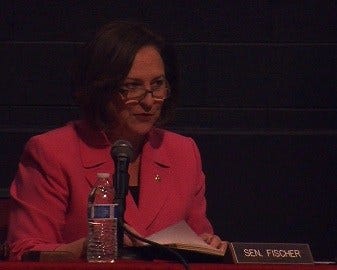 Posted By: KLKN Newsroom
Republican U.S. Senator Deb Fischer was in Lincoln for a special hearing Saturday morning.
Fischer brought the Senate Environment and Public Works Committee to UNL's East Campus. The topic was a proposed federal EPA rule regarding which streams and waterways are protected from development. Fischer is publicly against the rule, saying government is overstepping its authority.
"I am grateful the Nebraskans were quick to recognize the far-reaching consequences of this rule and to organize a group effort to raise the alarm," Fischer said during her introduction.
The senator has led a number of efforts in the senate to increase public input on the rule, and has co-sponsored legislation to withdraw it.