Vets get helping hand in job search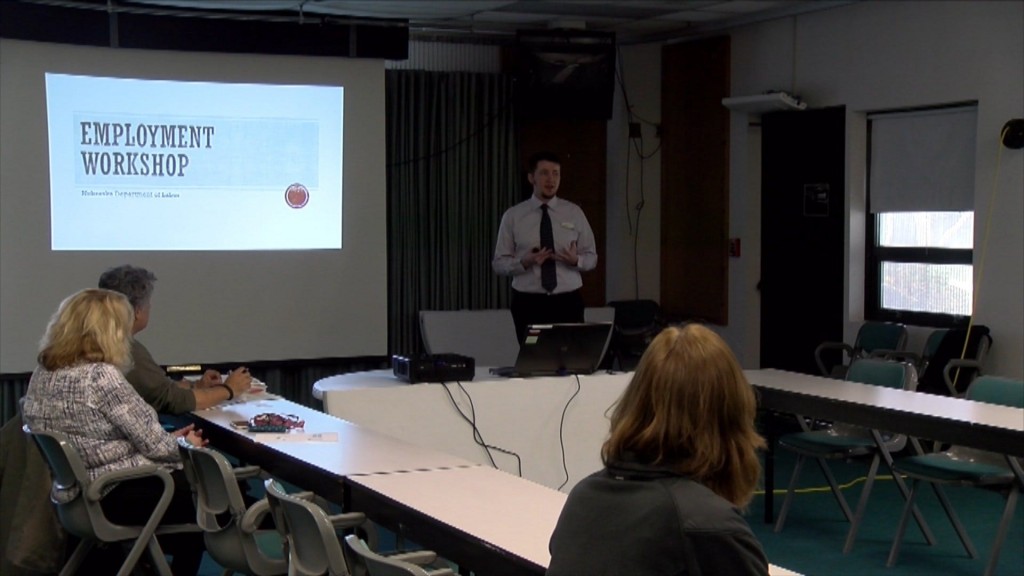 The V. A. is teaming up with the Nebraska Department of Labor for their biannual career fair for veterans Thursday.
But on Wednesday, the DOL hosted a hiring workshop for vets to not only prep them for the career fair, but for the long run in transitioning back into working in civilian life.

"It's very important…to look out for our veterans and ensuring that they have gainful employment as one of those ways to make sure that they're self–sustaining," said Department of Labor Workforce Coordinator Cody Christ.

The workshops included mock job interviews, going over how to make resumes and making positive and memorable first impressions.
Some who hosted the workshops are vets themselves and said homelessness and disability aren't the only struggles vets face.

"We come back with issues of, you know, PTSD and translating your language into normal civilian language or how to react with people," said Local Veterans Employment Representative Roxy Aviles.

And they said they want give vets a leg forward by helping them translate their military experience.

"Being able to talk to employers about not only what they did as their job in the military, but what some of their skills that they obtained through the rank that they achieved as well," Christ said.

They're hosting two more workshops Thursday, as well as the career fair.
Any veterans who would like to register for those can do so at: https://career-fair.eventbrite.com