Victims' families call for end to death penalty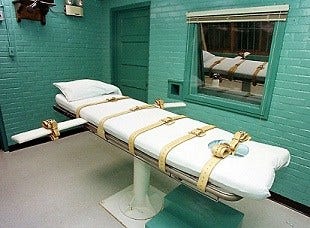 Posted By: Jenn Schanz
jschanz@klkntv.com
Ashley Gage remembers the summer day back in 2001 when she found her father in their back yard in Kearney; he'd been murdered.
"He'd been shot once in the head and twice in the chest," Gage recalls.
Her father's killer was given Life Without Parole.
For Gage, it was that sentence, opposed to the Death Penalty, that helped her heal.
Along with dozens of other family members of murder victims', Gage says capital punishment isn't the answer.
That's why she's supporting a bill to end it.
The bill (LB 268) was introduced by Sen. Ernie Chambers. It would change the penalty for First Degree Murder from death to Life Without Parole.
If this bill passed, it would also apply to any inmate currently on Death Row; right now, there are 11.
The current execution method in Nebraska is lethal injection; but the state's last execution was in 1997, when the electric chair was still being used.
According to a study done by Columbia Law School, nationally, obtaining convictions and executions costs on average $2.5 to $5 million per inmate.
Compare that to around $1 million to house an inmate for life.
In addition to the cost, Gage cites the lengthy appeal process.
"You're asking us victims to relive that trauma over and over and over again," she says.
But Douglass County Attorney Don Kleine says life sentences carry their own possibility of lengthy appeals.
"If you think that someone's not going to appeal a Life Without Parole sentence, versus the Death Penalty, they are," Kleine says.
But Kleine admits, there needs to be a more efficient way to carry out sentences.
"We have an individual from Douglas County that's been on death row for 35 years," he says.
We asked what you thought, and the response we got on Facebook was varied.
Dawn Easterday Clover is also the family member of a murder victim, but she says "Use it and don't wait around. My father didn't get a choice why should they?"
Jason Peterson says "If we have one let's use it…if we are not going to use it.. get rid of it."
Stephanie Cleveland wants it gone.
"It's too expensive, one death of an innocent person is too many, and an eye for an eye leaves the whole world blind," she says.