Vigil held for Peter Pan Park stabbing victim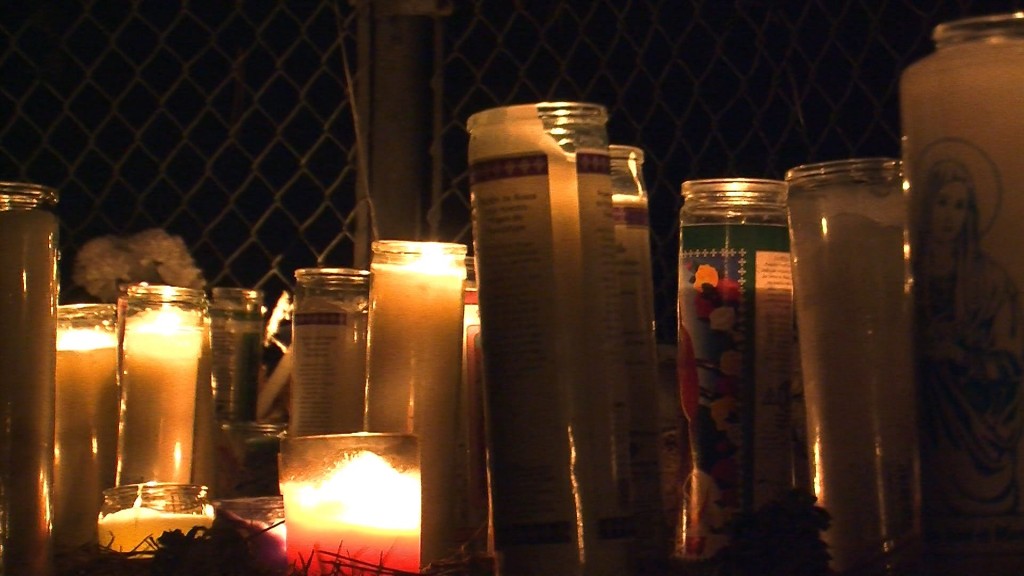 By: Brittany Paris
bparis@klkntv.com
Peter Pan Park was filled with love Friday night, as hundreds of people remembered and celebrated the life of Jarvis Long in a vigil.
"Jarvis touched each and every one of us. That's why we're here because he touched us all," Long's cousin said.
Friends and family say 27-year-old Long, who was stabbed to death early Thursday morning, could make anyone smile.
As they gathered around a memorial of flowers, balloons and candles, they remembered Long as a man who had a big heart.
"He was a very giving person. Very loving. He would always help out," a woman who considered Long a brother, said.
"He had a kind hear. Like his heart was just so pure. He was a lovable person. And all these people here, it just shows how much, how much we just care about him," another girl said.
The Chaplin of the Lincoln fire and police departments led a prayer. And friends looked back on memories they shared with Long.
Those who knew and loved him are not only grieving, but are asking for justice for Jarvis.
And as police still search for answers, his loved ones do, too.
"Hopefully we find out who done it and why and what was the reason," one of Long's friends said.
Police still don't have any suspects. The family is asking anyone with information to come forward and help police in this investigation. If you do know anything, you're urged to call Crimestoppers at 402-475-3600.
A funeral for Long will be held next week.