Voices from Fremont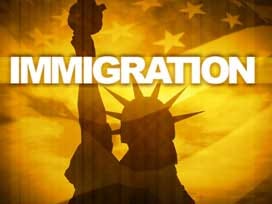 The city of Fremont passed an ordinance last summer that bans illegal immigrants from renting or working in the city. It's since been put on hold, but a current art exhibit aims to show people how it's already divided the community.
It's called "Voices From Fremont" and is meant to get people talking about the effects illegal immigration reform has on a community.
Darcy Tromanhauser works with Nebraska Appleseed, which helped put the exhibit together and says, "The economic cost and the cost on businesses and cities is really well documented, but we didn't feel like people knew the devastating effect it can have as a community."
Since last summer when Fremont citizens voted to pass illegal immigration reform in their city, Nebraska Appleseed has been asking people in Fremont to come forward to see if they noticed a difference in their community since the controversy began.
What they found inspired "Voices From Fremont."
Rossana Jager, "People can come and walk around they see these posters and these signs and they can figure out how the people in the Latin community feel about these kinds of laws."
Members of Nebraska Appleseed say they're not against immigration reform, but would like to see it come from the federal level. "These aren't just voices on a wall, these are people who are still experiencing this everyday."
The organization says they plan to show the exhibit at different locations all summer.