Volcano eruption, hurricane delay students' trip home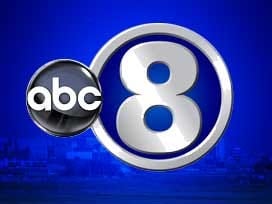 Eight Nebraska Wesleyan students are back form a trip they won't soon forget.
They were supposed to be in Guatemala for about ten days. Right before they were scheduled to come back to Nebraska, mother nature hit them with two disasters and their work continued.
Travis Benesh was on the trip. He says,"the underlying theme or the motif of this trip has been houses or homes."
They went as part of the Global Service Learning Group to help build a home for an impoverished family.
Days before they were set to return home, their host mother came in with a message. Travis says, "she basically said, 'oh, there's been an eruption of Volcano Pacaya."
It was only the beginning. Two days later, Tropical Storm Agatha blew ashore, creating mudslides around the country.
The groups flights home were delayed. Nebraska Wesleyan student Meera Bhardwaj says, "there was nothing else for us to do. It would have been wrong to have just sat there and not helped."
That's when their work changed from building to saving homes. The group teamed up with native Guatemalans and others from around the world.
Kaycie Rupp says they went into the mud and began scooping and shoveling the disaster. "It's a very ugly, very devastating thing but on the other hand, it shows you the hope. So many different people from so many different places can come and do what they can."
They continued their work, up until they returned home late last week.
Alex Hartmann says it's an experience he'll never forget. "When you're in that situation, your world changes and for a while, Guatemala is your country, your host family is your family. Those are your concerns."
The group is encourage others to donate to disaster relief funds because an active hurricane season is predicted.
To donate, visit www.construcasa.org or www.commonhope.org