Volleyball Signs 3 Recruits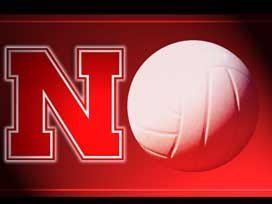 Nebraska Head Volleyball Coach John Cook announced Thursday morning the addition of three high school players to the Huskers' 2011 roster, including two of Prepvolleyball.com's top-100 Senior Aces.
The class includes outside hitter/right side hitter Taylor Simpson (Colorado Springs, Colo.), libero/outside hitter Lara Dykstra (Redondo Beach, Calif.) and libero/defensive specialist Shelby Winkelmann (Rhineland, Mo.).
"This class fills two very immediate needs for us at outside hitter and libero," Cook said. "All these girls are winners and come from successful programs. Lara Dykstra has played at the World Beach Championships, Taylor Simpson has played for the USA Junior National Team and Shelby Winkelmann has led her team to state titles in both volleyball and basketball."
| | | | |
| --- | --- | --- | --- |
| Name | Pos. | Ht. | Hometown (School) |
| Taylor Simpson | OH/RS | 6-3 | Colorado Springs, Colo. (Doherty) |
| Lara Dykstra | L/OH | 5-10 | Redondo Beach, Calif. (Redondo Union) |
| Shelby Winkelmann | L/DS | 5-9 | Rhineland, Mo. (Hermann) |
Taylor Simpson | 6-3, OH/RS (Colorado Springs, Colo. – Doherty HS)
Named the No. 9 player in the country by Prepvolleyball.com and the Colorado High School Class 5A Player of the Year in 2009, Simpson was a member of the 2010 U.S. Youth Olympic Team that finished second in Singapore this past summer. Simpson was the Americans' leading scorer at the tournament, including 11 kills, six blocks and an ace in the final match against Belgium.
Tabbed as a 2010 Preseason All-American by MaxPreps and named to the Under Armour Girls' High School All-America Watch List, Simpson has led Doherty High School to a 20-6 record heading into this weekend's state tournament. So far this season she has totaled 319 kills (4.7 per set), 51 blocks, 228 digs and 16 aces. This weekend's Class 5A state tournament will mark the third straight state appearance for Simpson and the Spartans as they finished fifth in 2008 and third last season.
As a junior, Simpson was named to the MaxPreps All-America team and to Prepvolleyball.com's Top-50 Junior list after producing 446 kills, 46 blocks and 289 digs.
Taylor is the daughter of Rick and Serena Simpson and has three younger sisters, Cierra, Gabby and Riley. She was recruited by top programs across the country, but chose Nebraska over Cal, Stanford, Iowa State, Arizona, Oregon, Missouri, Colorado State, Texas A&M and San Diego.
"We're graduating two outside hitters so Taylor will have an opportunity to make an impact for us next year. She is a big and physical outside presence. She is an exception blocker and is developing into a high-level attacker. She is someone with enough international and big-game experience to come in and compete right away."
Lara Dykstra | 5-10, L/OH (Redondo Beach, Calif. – Redondo Union HS)
Dykstra is set to enroll at Nebraska in January of 2011 after completing her prep career at Redondo Union High School in Redondo Beach, Calif., where she was named to the Under Armour Girls' High School All-America Watch List this season. Dykstra has led the Sea Hawks to a 25-7-1 record in 2010 and the Harbor League leading the team in kills (324), blocks (38) and aces (34). Described as a five-tool player and the 52nd-best recruit in the country by Prepvolleyball.com, Dykstra will be an option at both libero and outside hitter for the Huskers next season.
One of the top young sand players in the country, Dykstra and teammate Rebecca Strehlow finished ninth this past summer at the FIVB Beach Youth World Championships in Porto, Portugal, after entering the tournament as the 24th seed. She was also one of four players picked to represent Team USA at the 2008 World Championships in The Hague, Netherlands, where she teamed with Jocelyn Neely.
Dykstra has also found success on the court competing for Head Coach Tim Jenson's Sports Shack Club Team. Sports Shack took first at the 2010 USAV Girls' Junior National Championship, where they went 10-1, winning 21 of their 24 sets.
Lara is the daughter of Joe and Lisa Dykstra and has three sisters, Jenna, Devon and Skylar, and one brother, Joey. She comes from an athletic family as both of her older sisters, Jenna and Devon, played volleyball at the collegiate level, while her younger sister, Skylar, is a sophomore teammate of Lara's, her older brother Joey played volleyball at USC and is now a professional sand player and her father, Joe, was drafted by the Phoenix Suns in 1983. Dykstra picked the Huskers over home-state school, UCLA.
"Lara is very experienced and will have a chance to contribute as a freshman. She plays in one of the most competitive conferences in the country and Lara recently led her team to the conference title for the first time in 25 years. To play on the beach you have to be able to do it all and that has translated onto the court as she is a five-tool player. Lara is someone who wanted to leave California and loved Nebraska. She wanted big crowds with a big-time program."
Shelby Winkelmann | 5-9, L/DS (Rhineland, Mo. – Hermann HS)
Named to the Under Armour Girls' High School All-America Watch List this season, Winkelmann recently led Hermann High School to its second Missouri Class 2 state title in three years and its fourth straight top-three finish. A four-year Class 2 all-state selection, Winkelmann led the Bearcats to the state title with a .541 hitting percentage, 5.88 kills per set and nine aces in four matches.
She hit the national scene in 2008 when she was named one of the top 25 sophomores in the country by Prepvolleyball.com after amassing 340 kills, 291 digs, 113 blocks and 45 aces on her way to leading Hermann to the state crown. During her four-year career as a Bearcat, Winkelmann set Hermann's school record with 1,453 kills, while also totaling 256 solo blocks, 224 aces and 885 digs.
Winkelmann excels on the basketball court as well where she already broke the school's scoring record during her junior season. She once scored 55 point in a single game and has helped lead the Bearcats to state tournament appearance in each of her first three seasons, including a third-place finish in 2008.
Shelby is the daughter of Paul and Lynn Winkelmann and has two sisters, Chelsea and Gracie, as well as one younger brother, Craig. She chose to play volleyball at Nebraska over offers to play basketball at Missouri, Northern Iowa and Creighton.
"Shelby is a great athlete and she will most likely redshirt next season while we develop her. She blocks middle for her high school team and passes half the court, which is phenomenal for a high school player. She has a great feel for the game, plays fast and has great touch. Along with being a winner and multi-sport athlete, Shelby is a small-town Midwest kid that fits what Nebraska is all about."