Volunteer firefighters, dog help Arizona families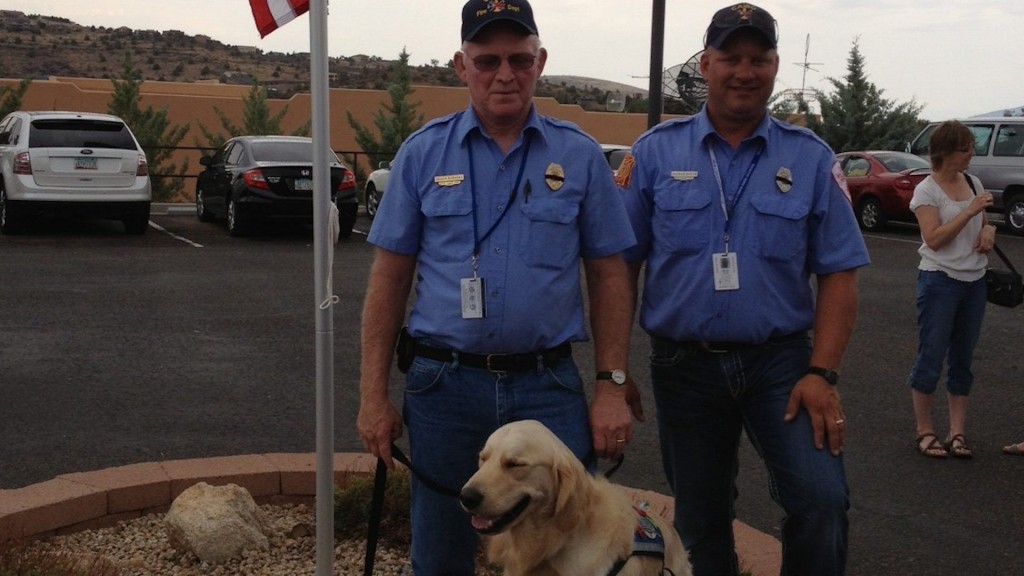 By: Hannah Paczkowski
hpaczkowski@klkntv.com
A blaze that took the lives of 19 firefighters continues to haunt several families in Prescott, AZ.
Two Cairo, NE volunteer firefighters and man's best friend are hoping to ease their pain.
We've been trying to see families of those who were lost, the 19 firemen that were lost, we were able to meet with one of the families last night in their private home and visit with their 2 boys. It's mainly my goal to try to be with the firemen who were lost with their children," Shawn Harders said.
Nathan Knuth, Shawn Hoarders and Moses are volunteering through the Canine Comfort Dog Ministry; an organization that uses dogs as a form of therapy for disaster victims.
"In many cases they will talk to the dog as if they're talking to a person and explain to the dog what they've gone through. That's what a comfort dog does, it brings comfort to people," Lutheran Church Charity President Tim Hetzner said.
There are seven comfort dogs helping the fallen firefighters' families right now, Moses being one of them.
"He relates well with children, we'll lay down on the floor on the carpet and the kids will lay on him and hug him up and often time there's some tears involved," Shawn said.
An emotional experience not only for the victims, but for fellow firefighters, Nathan and Shawn, as well.
"It's a brotherhood," Nathan said.