Volunteer for the 2010 Special Olympics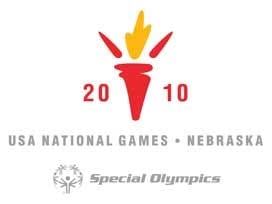 The 2010 Special Olympics comes to Lincoln this July. More than 5,000 volunteers have signed up to help run the event, but they could use more. Special Olympic officials say they were hoping to have close to 8,000 volunteers for this years games. But with the registration deadline just one week a way they might have to work with what they have.
More than 3,000 athletes will come to Lincoln this July to compete in the 2010 Special Olympics.
"The closer it gets the more excited I get for it," Eileen Hall is one of 5,000 volunteers already signed up to help at this years event. But officials say that number is nearly 3,000 short of what was expected to be on hand to help.
Special Olympics official Sarah Van dDlsem says they're not worried about those numbers thanks to those who have already signed up. "We have approximately 5, 500 and we have always said we needed 8,000 but those 5,000 have really stepped up and have signed up for multiple days." Van Dalsem said.
Van Dalsem says they are now turning the attention to those 5,000 volunteers making sure that everyone who signed up has followed through with every step of registration ' like sending a photo, signing waivers, and finishing the training online. all before the May 1st deadline. Its a process Hall says is worth every minute not only for herself, but for the athletes.
It is not to late to volunteer the deadline is May 1st and they say they can always use an extra hand. If you're interested in volunteering, you can go to http://www.2010specialolympics.org/