Volunteers needed in Beaver Crossing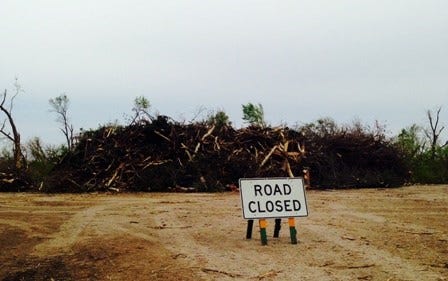 By: Hannah Paczkowski
hpaczkowski@klkntv.com
For Laura Schluckebier, the memory of seeing her damaged home for the first time after Sunday's tornado is still fresh in her mind.
"I saw the edge of the roof and that was the side that got knocked in and I just kind of broke down and lost it," she said.
The price tag on that damage was close to $100 thousand. Another property she owns in Beaver Crossing is a total loss. Laura's not alone, several homes are destroyed, power lines are down and hundreds of trees line the roads.
The clean-up process is far from over, but NEMA and HHS said with the help of crews and volunteers, the physical devastation is starting to disappear. Power companies are hard at work, bringing electricity back to the city.
"I saw like 10 workers picking up my yard, I started crying because I'm like, 'wow! What a blessing," Schluckebier said.
Crisis Care is helping people cope with the stress of the storm.
"A lot of them are shutting down emotionally, so if they begin to open up, they can start to bring the healing process in," pastor Eric Wiezorek said.
Volunteers with Crisis Care are lending support to people, like Schluckebier, as they try to pick up the pieces left behind by the storm.
"At least our small town is very close and so we've all kind of gotten together. We'll move on," Schluckebier said.
Beaver Crossing could still use volunteers this weekend for various roles. Officials said to go to the intersection of West and Dimery in Beaver Crossing and check-in at the volunteer fire department. Wear long sleeves, pants, and closed-toe shoes. If you have a chainsaw, rakes, or a wheel barrel if you have one. Volunteers can come any time, but between 8 a.m. and 8 p.m. are the most helpful.