Voters will weigh in on historic horse racing gambling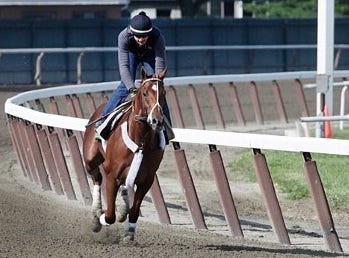 By: Jenn Hatcher
jhatcher@klkntv.com
Nebraskans could soon put down
a wager on historic horse races. The
decision is now up to voters.
LR41CA, a proposed
constitutional amendment, was approved by lawmakers on Monday, in a
30-17 vote. The bill needed 30 votes to pass.
The measure will now appear on the November ballot.
This is a different story than last week. When Supporters fell one vote short of approving the bill. Senator Scott Lautenbaugh requested the group reconsider because some senators were missing at the time of the vote. The move worked, pleasing many horse racing enthusiast.
Betting would be done on machines that allow wagering on past races. No information identifying the date or horses in the race would be provided.
Winner's Circle Sports Bar & Grille general manager, Christy Harris says the simulcast center would get the betting machines if approved. "It does have an effect on our industry so we hope that it gets a positive vote," says Harris.
The
historic horse racing bill is a constitutional amendment, Governor Heinemann
cannot veto. Unlike a similar bill last
year that was vetoed.